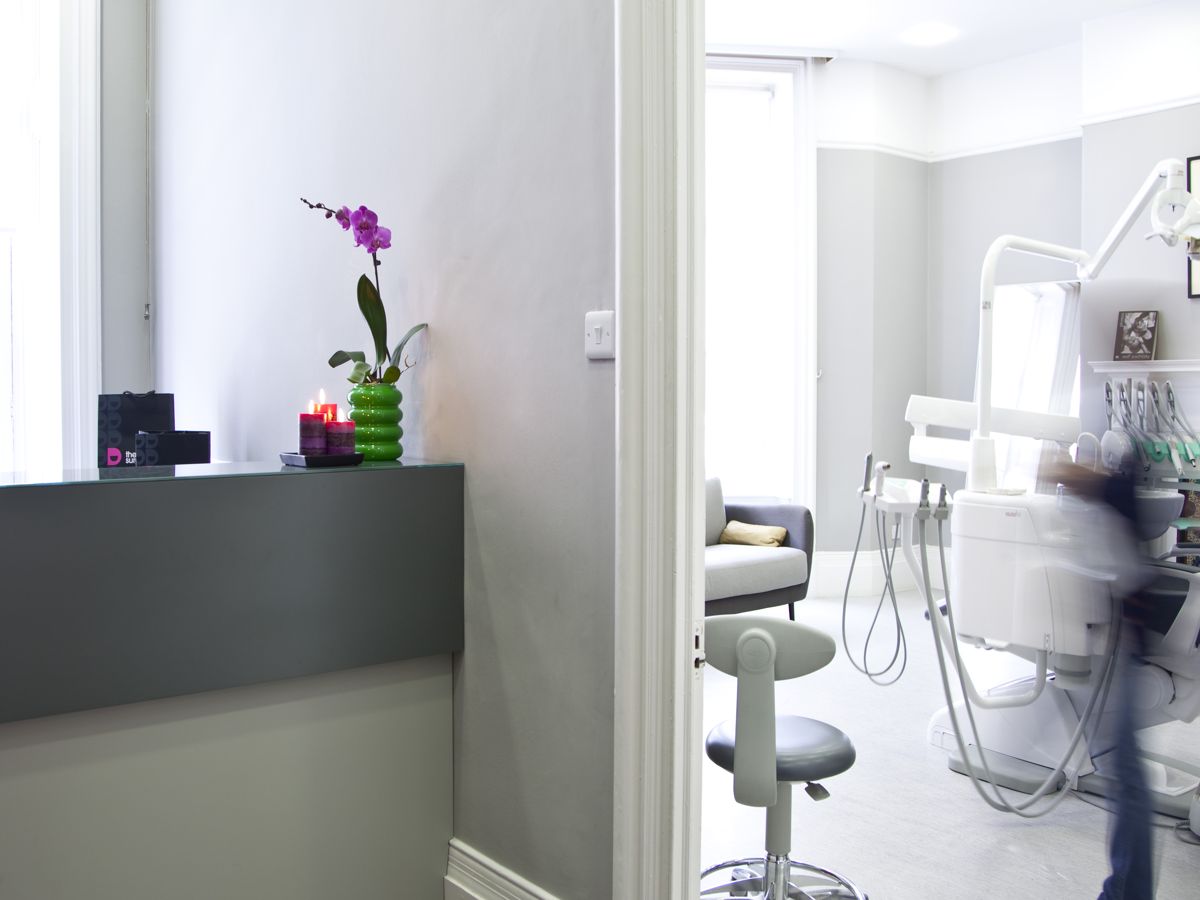 Initial Consultation.
Relaxed. Professional. Predictable.
In a relaxed, professional atmosphere, we will carefully listen to your needs and concerns, diagnose your orthodontic problem and provide you with a carefully researched treatment plan which will give you, not only a beautiful smile, but predictable long term health and comfort.
Before a clinical examination is undertaken, we will take a careful history and discuss with you what final result you would like to achieve and what undesirable symptoms you may be experiencing. We will carefully examine your teeth, jaws and jaw joints to see if there are any connected problems that we need to resolve with up to date orthodontic treatment.
At this point we will discuss your preferred method of treatment and all options open to you will be explained.



Often a cosmetic problem has a functional basis and we are dedicated not only to providing you with a beautiful smile but at the same time healthy and pain free gums and teeth and freedom from painful jaw joints and chronic headaches.
We usually are able to give the patient a broad picture of what in necessary to restore the mouth to maximum health, comfort, function and beauty.
After a full and unhurried consultation you will be given an estimate of treatment costs. Usually you will be invited to return for a full scientific investigation from which we will be able to draw up a detailed treatment plan and a written estimate of costs.
Many patients, especially those from out of town or abroad, will ask for the investigation to be carried out at the same visit as the consultation. This can be done if it suits your needs, but if you do not have an urgent time constraint we prefer you to develop a familiarity and confidence in the treatment by allowing you all the time you need to think about every aspect of treatment and have all your questions answered before proceeding to the next stage.
Opening Hours
Consultations for orthodontic diagnosis and treatment: Monday – Friday 8.30am to 5.30pm
Hygiene appointments available every day: 8.30am to 5.30pm
The nearest undergrounds are Bond Street or Oxford Circus (7 minute walk)
Ticketed or telephone parking is available outside our door and throughout the immediate area.
Our Fees
Our current fees are available on request but until your first consultation we will not be able to assess your individual needs. It is only then that we will be able to give you a written personal estimate. As a rough guide, orthodontic fees can be as little as £1500 but in complex lengthy cases may be in the region of £5000. Please note that these estimates of cost include both cost of appliances and treatment appointments
We believe that our fees represent excellent value for the high standard of work that we produce. We are also happy to arrange monthly payment plans to suit your personal needs.
Please contact us form more information
Drop on in
22 Wimpole Street
London, W1G 8GQ
Give us a call
Surgery: (+44) 20 345 6786
Emergencies: (+44) 20 345 6786